The new Makerspace is a space of active learning and collaboration. Just walk down the hall and you hear the buzz of activity coming from the newly purposed room as students work together, experiment and build.
Principal O'Neal hosted several class activities in the new Makerspace last week. He even held the weekly Staff Meeting in the room. "What better way to learn how to teach than to experience it for yourself?" said 5th grade teacher Mrs. Fresse.
The space is a thought-provoking environment of gadgets, colors and textures. Students (or teachers!) can build based on a defined plan or they can experiment with their own ideas.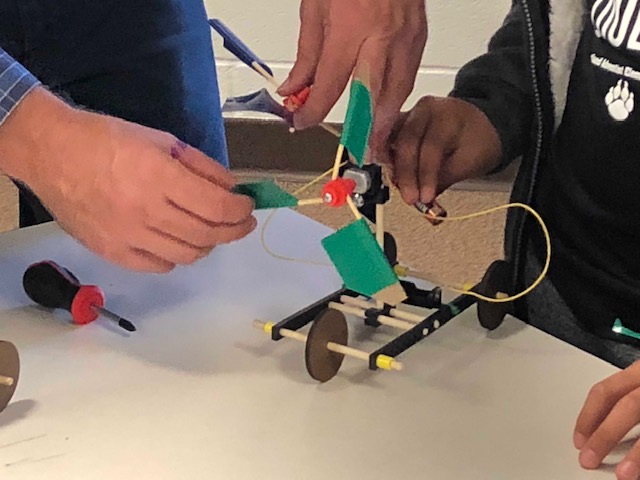 We wouldn't have this space without the commitment of families, who supported our fundraiser; our Home & School/PTO, who organized the fundraiser; and Northwest Adventist Federal Credit Union, who provided matching funds. We love that this space of collaboration was created from a collaboration between all of us!